It sounds like a tongue twister:  Social Distance with Stylish Screens from Symmetry!  Try saying that three times fast!  Symmetry has continued to polish up their screen collections following their launch of the acrlic Sector Screens, with the redesign and refinement of their privacy screens.  Mix and match fabric-covered Motif and white board Doodle screens to add texture and function to any office, as well as privacy and style.
Motif
Motif allows for customized privacy with durable fabrics designed to heal from pins, thumbtacks and more.  Integrate privacy and protection with bleach-cleanable textiles, helping to protect against COVID-19.  The eco-friendly design features single-piece construction with a HexaCore honeycomb center creating rigidity with less weight.
Height options include 12, 18 and 24 inches. Need to include modesty?  The midway and height adjustable mounts can be 30 inches high with a 6 inch+ modesty.  Width options range from 17-24 inches in 6-inch increments.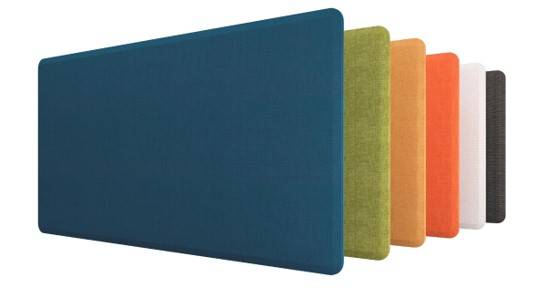 Integrate your favorite SitOnIt patterns, including:
Dice, Dynamic, Huntington, Laguna, Malibu, Monterey, Motion, Newport, Pop, Spice, Strive + Venice.
Need a bleach-cleanable fabric divider? We recommend the following:
Cover Cloth, Faux Felt or Synergy by Momentum Textiles
*If you plan to clean with bleach, we recommend you do not tack those surfaces.
All of the above materials can also be added to the Symmetry mobile pedestals to coordainate your whole space from seating to screens.

Doodle
Doodle is the playful partner to Motif, with the same height, width and mount options but in markboard form. This screen stands up to endless scribbles while maximizing privacy and providing a protective barrier.
Visit the Symmetry Website to download sell sheets, explore your options and more.
Contact us for more information on these new additions to the Symmetry family!  We'd love to provide your team with customized training and more information on the details that make these screens unique.