Claridge Products is proud to present four new and distinctive product lines which were featured at NeoCon 2019.
Together with their design partners, Q design, Claridge is fully committed to creating innovative design driven contract furniture that facilitate the effortless expression of inspired communication – from the boardroom to the classroom and anywhere thinkers and problem solvers meet to exchange ideas.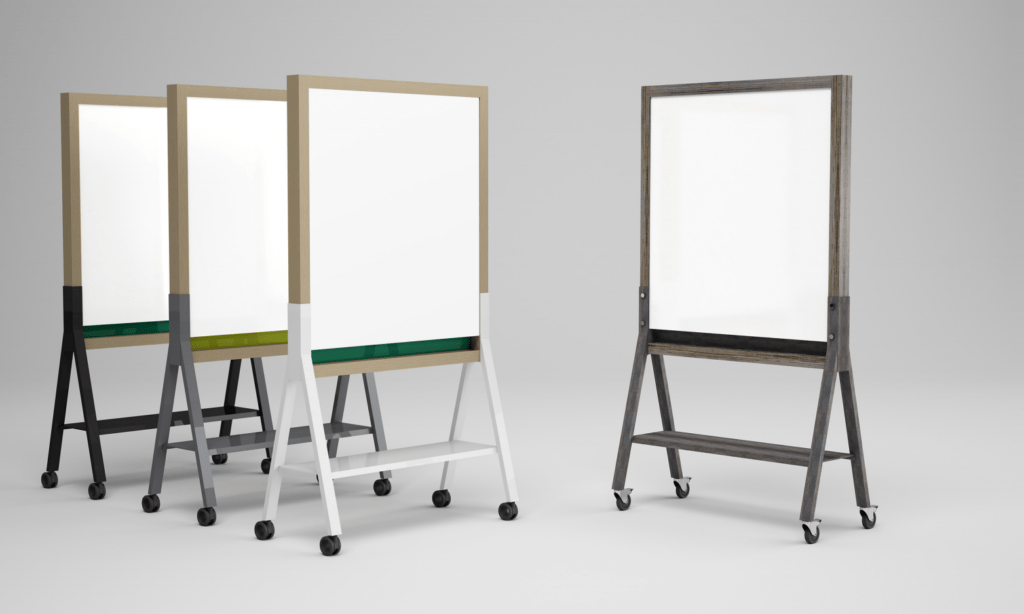 MIX –
The new MIX line features highly customizable, mixed material dry erase mobile markerboards and tackboards.  Those who design for collaborative communication environments now have more flexibility to achieve their desired aesthetic.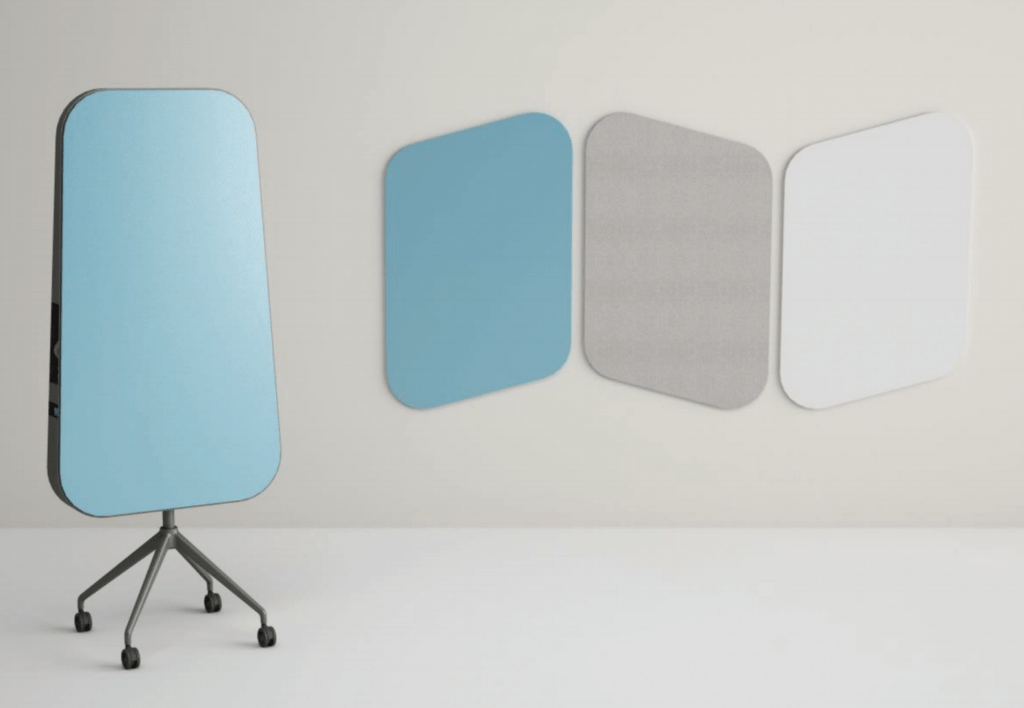 Pitch –
The inspiration for the Pitch board grew from the aesthetic of free-standing pivot mirrors. This lighter scale, residential form lends itself well to the interiors we see or design.  A variety of finish options allow this family of wall-mounted and mobile boards to thrive in a wide range of environments.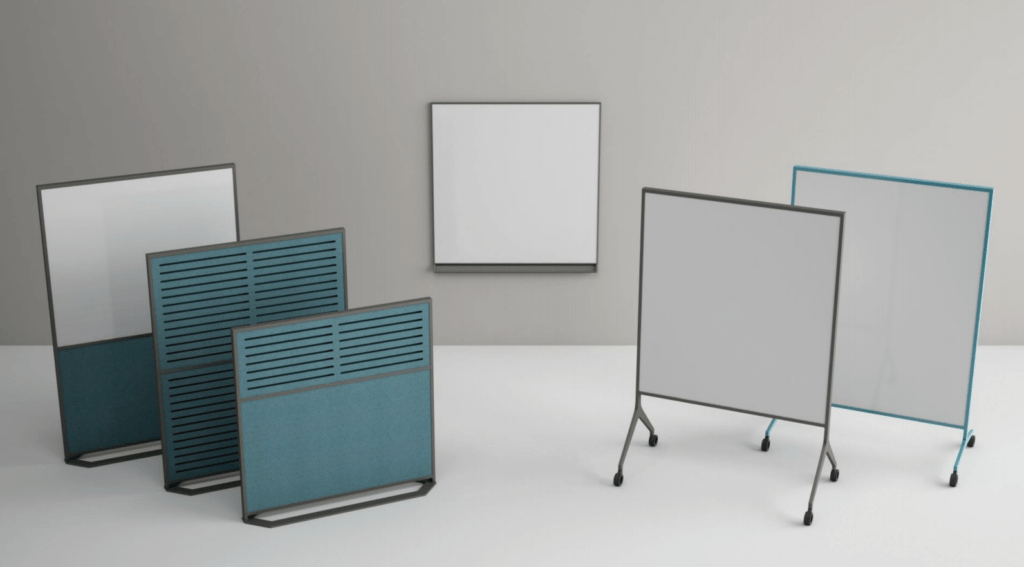 Venue –
Venue seamlessly integrates into the open plan, collaborative team space, and the built environment with its slim architecture and mindful details. Laminate, textiles, or writable surfaces allow complete customization whether you're looking for dividers or mobile boards. The timeless design creates adaptive communication boards that compliment existing or new workspaces.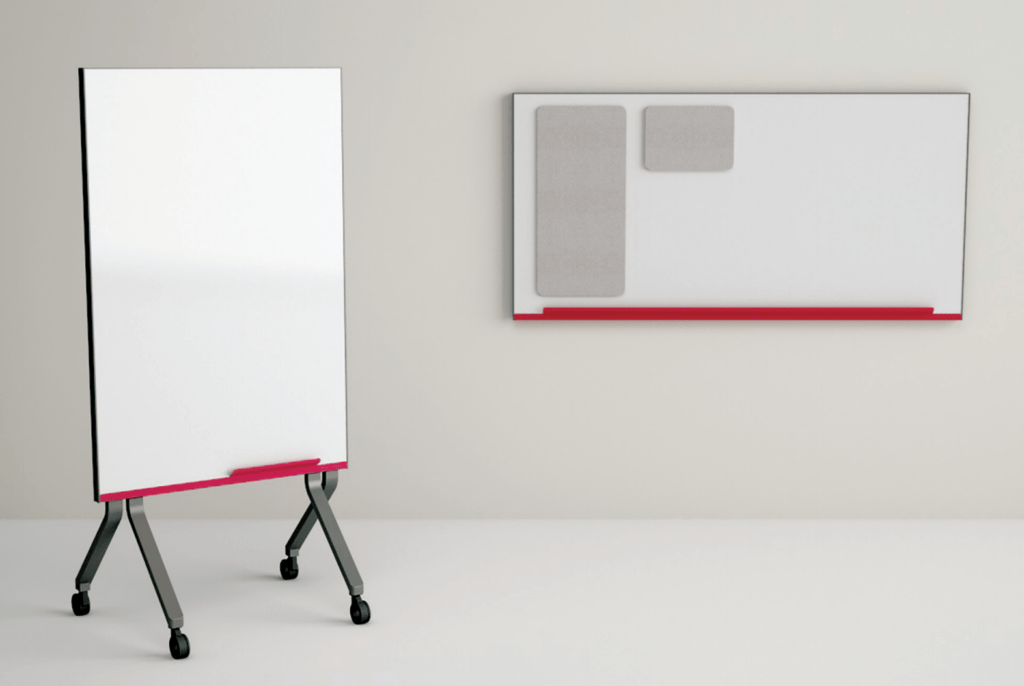 Switch –
Switch was designed to be agile in the ever-changing work and learning environment.  The simple form of the mobile legs allow for in-line nesting, taking up a small footprint when being stowed away. Add a pop of color with the integrated marker tray, or layer wall-mounted boards with magnetic tackable pads, arranged anywhere on the surface.
Need help finding the best writing surface and visual display products for your environment?  Reach out to our team!  We can't wait to help!