With expert insight from Certified Healthcare Interior Designers (CHID), Cora was designed to withstand the high demands of our modern spaces.  It's a research-driven solution engeinered for cleanability, reliability and durability – while ensuring central comfort and cohesion across every model!
Cora is a high performance solution for multiple environments, including healthcare, education, corporate and more!  The curated collection not only meets the needs of these environments, but also fits an array of users.  An array of weight capacity warranties fit within the Cora collection – guest model (500lbs), midsize model (600lbs) and bariatric model (750lbs).  Cora also blends well with multiple SitOnIt Seating collections, including Pasea and Rio, above, and the Tensor table shown in the last photo, below.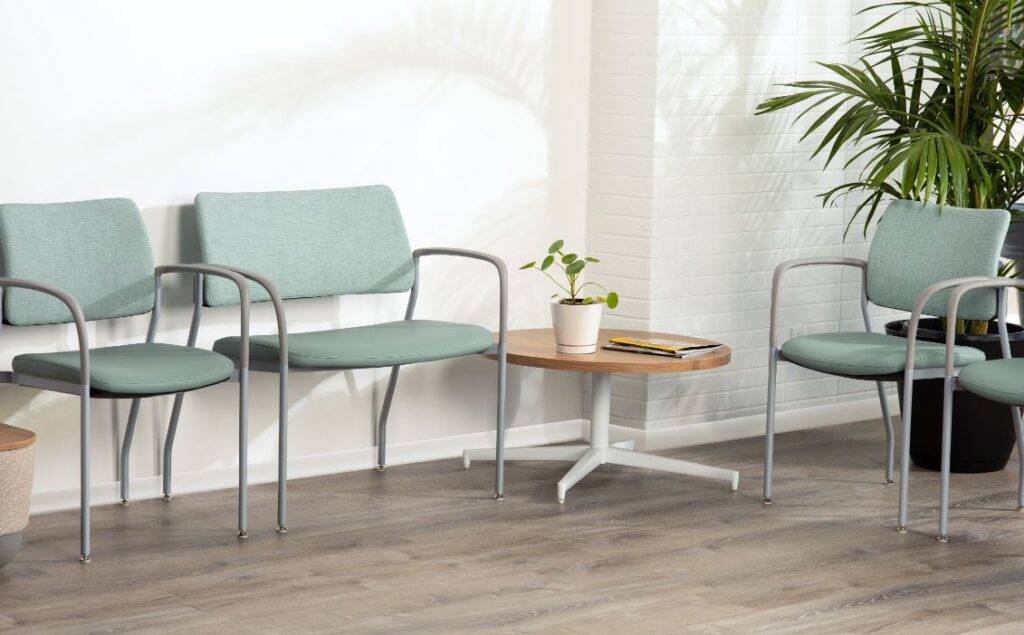 The wall saver frame keeps things fresh, preventing scuffs and marks on walls and keeping upholstery clean.  Looped arms are streamlined yet wide enough to sit down and get up with ease.  This easy to maintain chair also features a clean-out space and field-replaceable components, including the seat and back.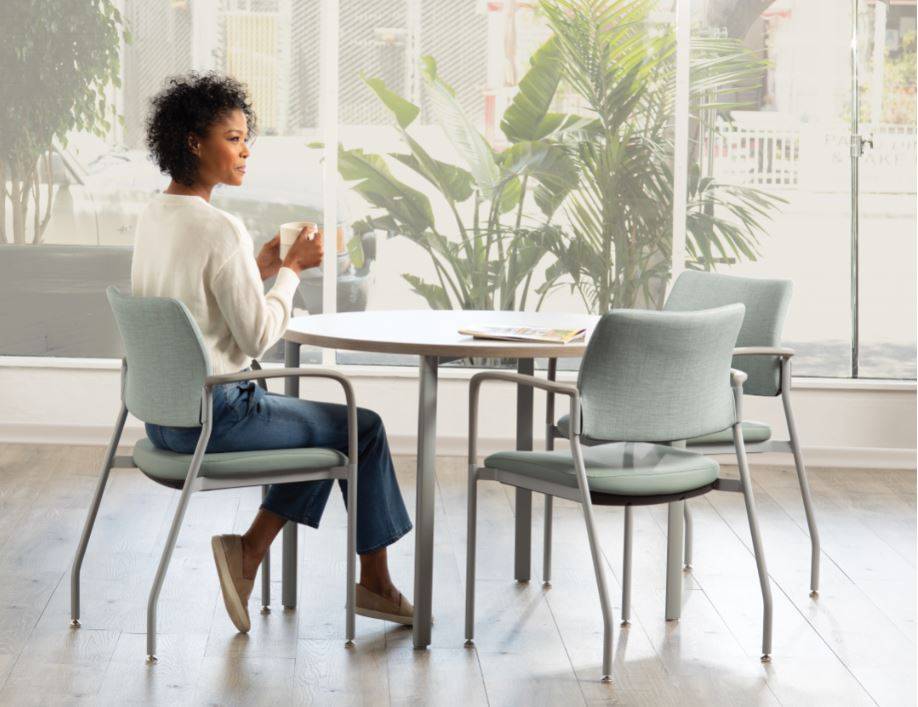 Visit the SitOnIt Seating website to learn more about this versatile (and cute!) new introduction!  Here you can download the brochure to share with a friend or colleage, too!